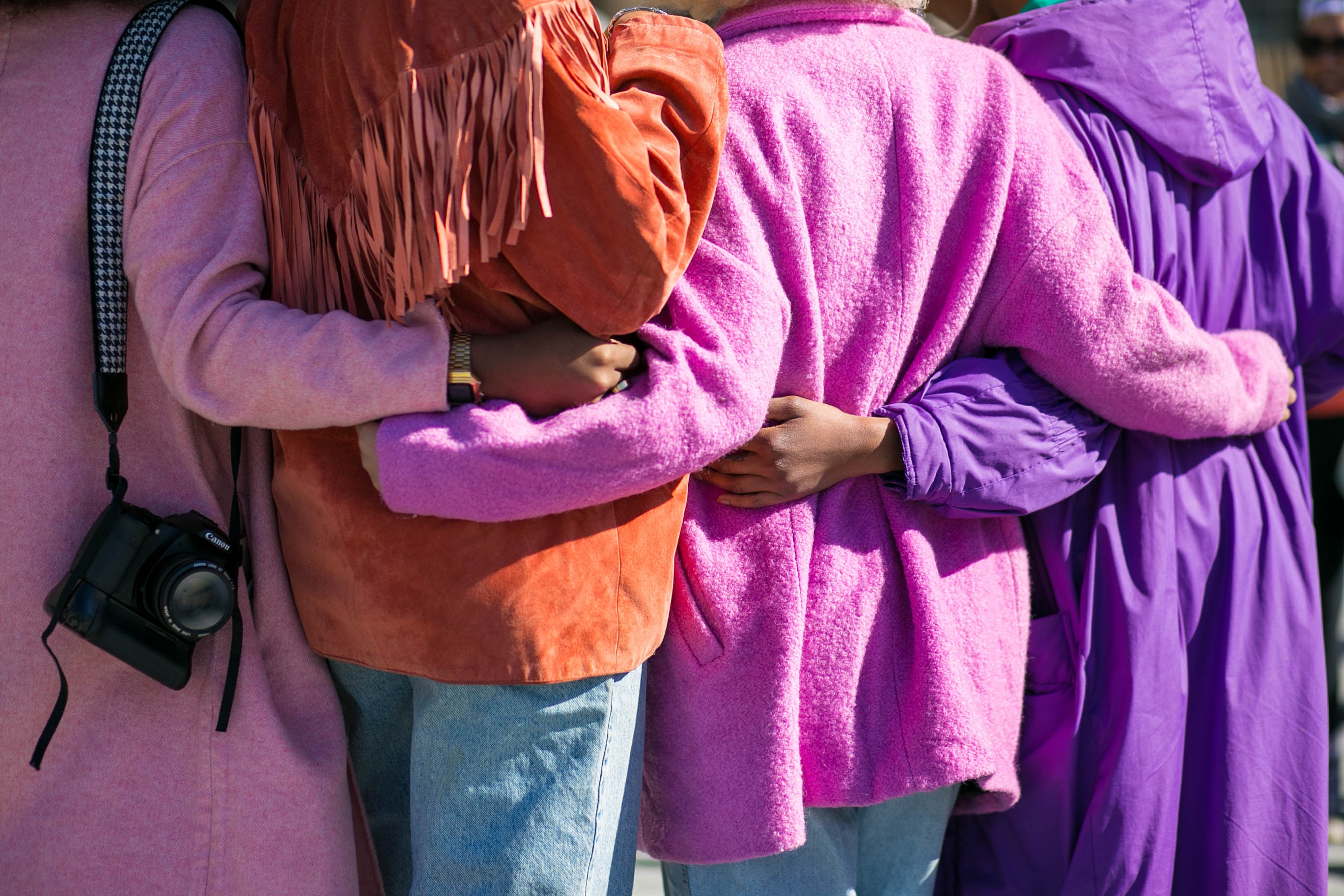 Long, long ago in a land far away….. women gathered together and shared.  They shared with each other the care of their babies, in gathering food, and in cooking together. They shared their lives intimately and were a source of strength and comfort to each other totally every day.
We have moved a long way from that in most of America, haven't we?
Today, we are mostly isolated in our own homes and with our own lives. In many societies, we just don't come together collectively very often at all.
                   It saddens me. But I understand how it happens. 
I know from experience in my own life that the more I isolate from others the more I want to isolate. I used to be a huge social butterfly but later in life as I landed work at home jobs and filled my empty nest with more of my own personality, I found I loved being at home and not fluttering around.
Once Facebook came on the scene, it became my social life. Other than family gatherings of course. I do find it fun! I don't have to get makeup on (not that I do much these days anyway)  or take these OH so comfortable leggings off and put jeans on. But I do still find I am missing something. And I know I am not the only one.
I believe we miss the beautiful healing and nourishment that comes from gathering with others when we are only on social networks. Are you feeling the same way? What are you doing about it?
I have reached out more to get to know my neighbor who is awesome at gardening. She has wonderful stories to tell of her kids and travels when she was younger and a cute fun puppy dog!  I sometimes visit with the little old man really hard of hearing on the other side of my duplex. Boy, that's a feat!
And once in a while, I will walk across the street to say hi to my neighbor who is a log truck driver and his wife. He parks his Semi out front and cleans it like all the time. He asked me once if the diesel sound bothered me. WELL…little did he know I am a former wife of a trucker and rancher and I LOVE the sound of a diesel truck. So I told him and he smiled 🙂  Sometimes on Sunday nights I will sit on my front step or on my couch in front of my open window and just listen and relax as he starts and runs it getting ready to leave for the week again.   Okay okay…I got sidetracked..
Okay so we women are still at the center of family life in most homes, but when you are empty nest like I am it's quiet at home. (this the reason for loving the semi-truck sounds..) But really I love the quiet, you know?
I  remember my grandma talking about that woman in communities have traditionally provided care for the children and it really filled the emotional gaps in the intimate partnerships they had. I thought that was very interesting. I mean really…do men really get us? (a topic for another time)
I do believe being around other women can help us to be a better person. Better moms. Partners. Sisters. 
Women are natural nurturers and givers. And we all know that for sure!  So much so that we forget our own needs. It is vital for us to receive and be nourished just as much! I mean we all know that continual giving out ends in depletion which is an increasingly common health problem.  Right? Have you witnessed this?
Too often we give too much and we desire and need a balance.
Women instinctively know how to nourish each other, and just being with each other is restorative. This is missing when on social networks only and so I am finding ways back to that.
Friends make our lives better and studies show that friendship has a bigger impact on our physical and psychological well-being than family relationships. Women share a special bond; they bare their souls to each other, support and encourage one another.
Actress Jane Fonda stated  "Friendship between women is different than friendship between men. We talk about different things. We delve deep. We go under, even if we haven't seen each other for years. There are hormones that are released from women to other women that are healthy and do away with the stress hormones. It's my women friends that keep starch in my spine and without them, I don't know where I would be. We have to just hang together and help each other."
                      Yes! Yes! Yes! 
Jane and her close friend Lily Tomlin did a TED talk on the importance of female friendships, and likened women's friendships to a renewable source of power! So Agree! Love this talk! Listen and tell me what you think. This all gave me much food for thought on my being too alone at times.
xoxoxo
~Annette